E-bikes, Camping Bikes, Gravel Bikes, And All The Best Gear At Sea Otter
OUR TEST TEAM WENT TO SEA OTTER TO FIND ALL THE COOL TECH, RIDICULOUS PRODUCTS, AND TO FIND OUT WHAT WE MIGHT BE RIDING SOON
---
---
With Sea Otter returning from its two-year hiatus, our Test Team headed to California to find out what the cycling industry has cooking for all of us soon. Based on what we saw, you can expect even more gravel bikes and gear heading to shops than ever before with a healthy sparkling of camping and bike packing stuff. Plus e-bikes, which were everywhere at Sea Otter. Everything from e-gravel bikes to e-commuter and mountain bikes, as well as plenty of e-cargo and camping bikes. We even spotted an e-tandem.
Our three Test Editors each picked three of their favourite things they saw at the show but keep reading for even more Sea Otter gear.
---
—Dan Chabanov's Sea Otter Highlights—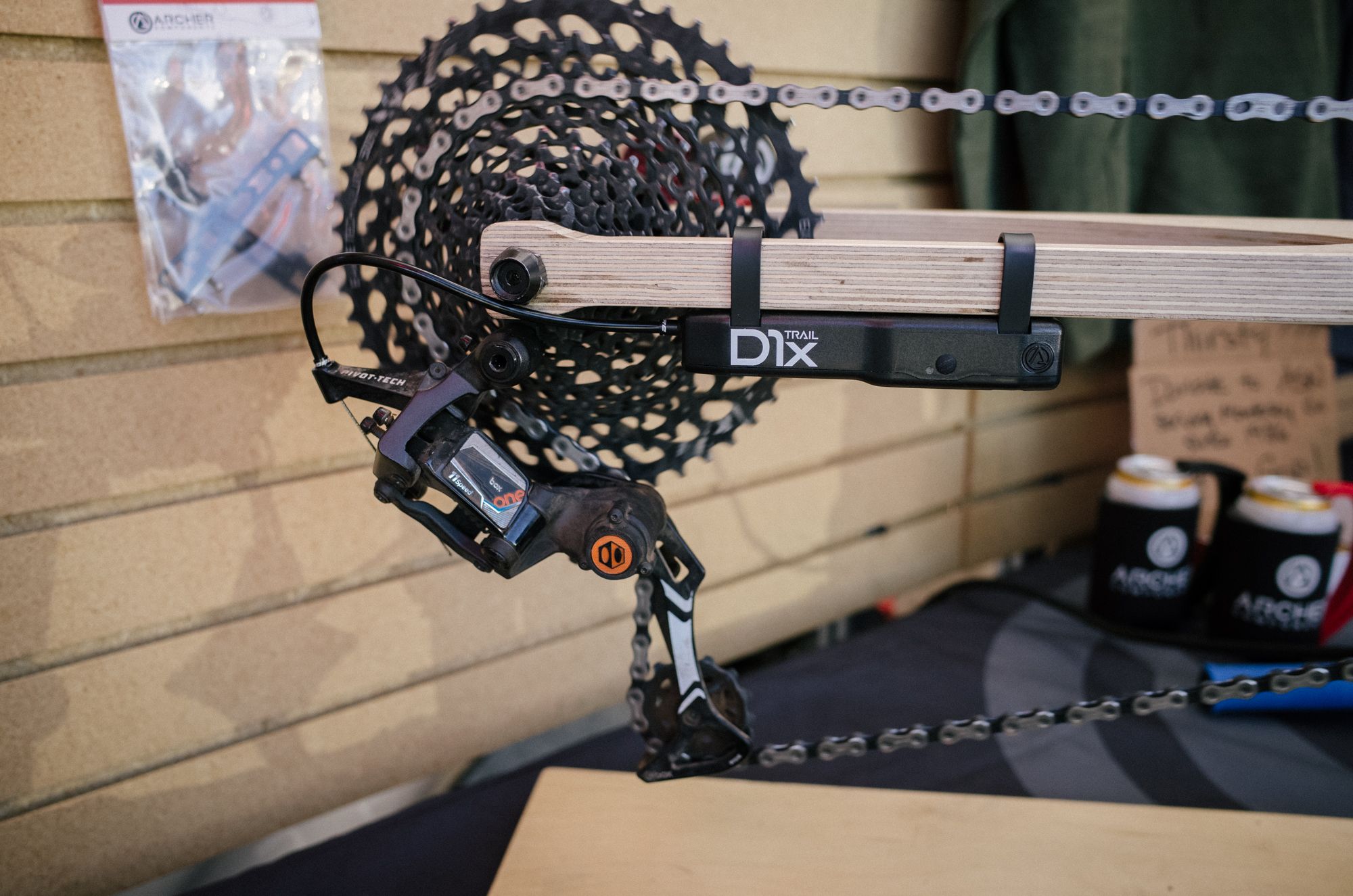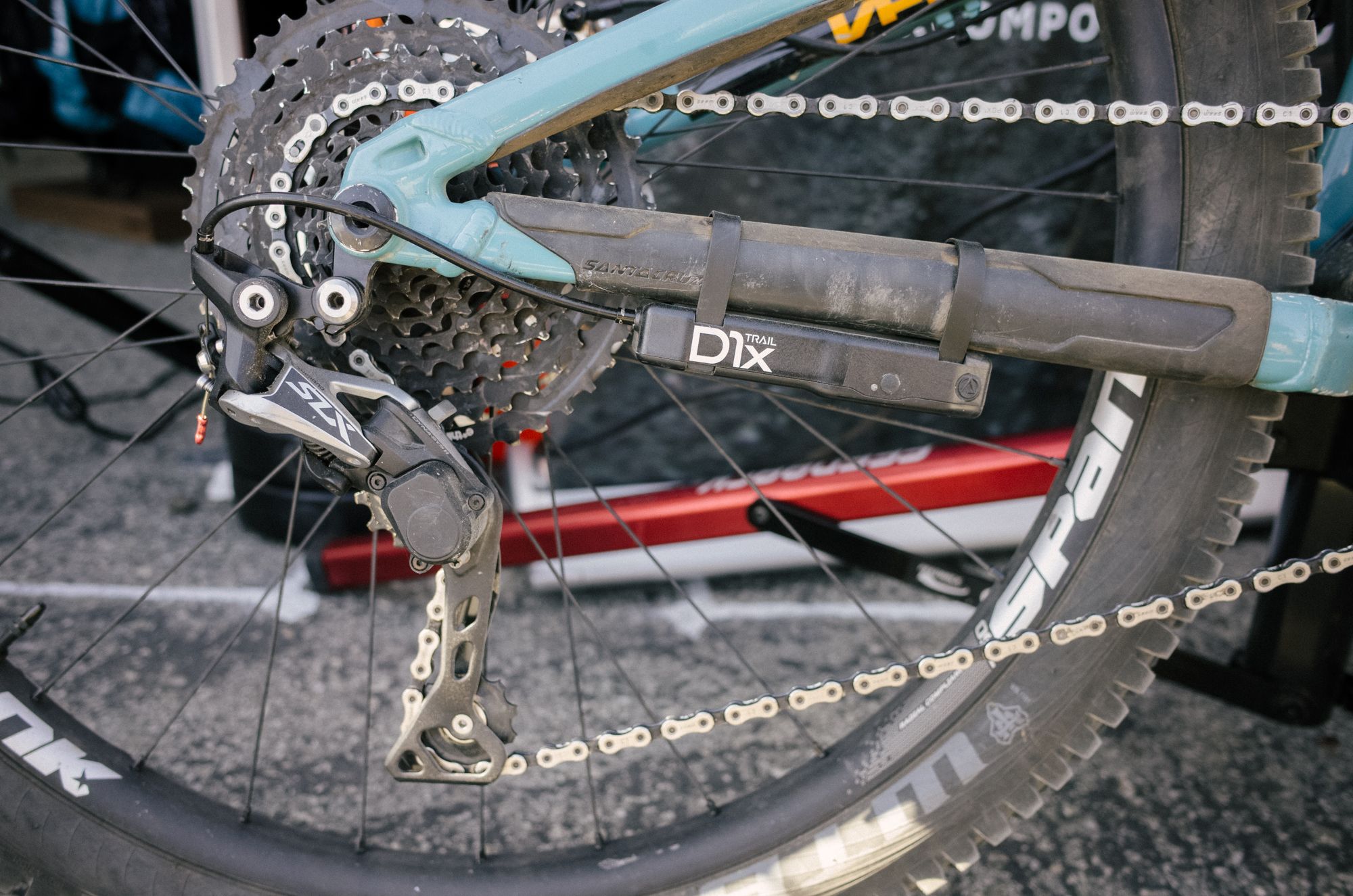 Archer Componet's – D1x Trail Shifter 
The D1x trail shifter is a bolt-on addition for any 1x bike that adds wireless electronic shifting to pretty much any drivetrain. The system can work with any derailleur and allows you to program the number of gears it shifts and customise individual shift points across the cassette to make small adjustments. This allows you to pair something like a box rear derailleur with a 12-speed eagle cassette. Or let you update an existing 11-speed drivetrain to work with a 12-speed cassette. Archer components sell a wide variety of remotes and switches for the system, which opens up options for riders to set up shift buttons however they like. Best of all, the system is a relatively affordable upgrade.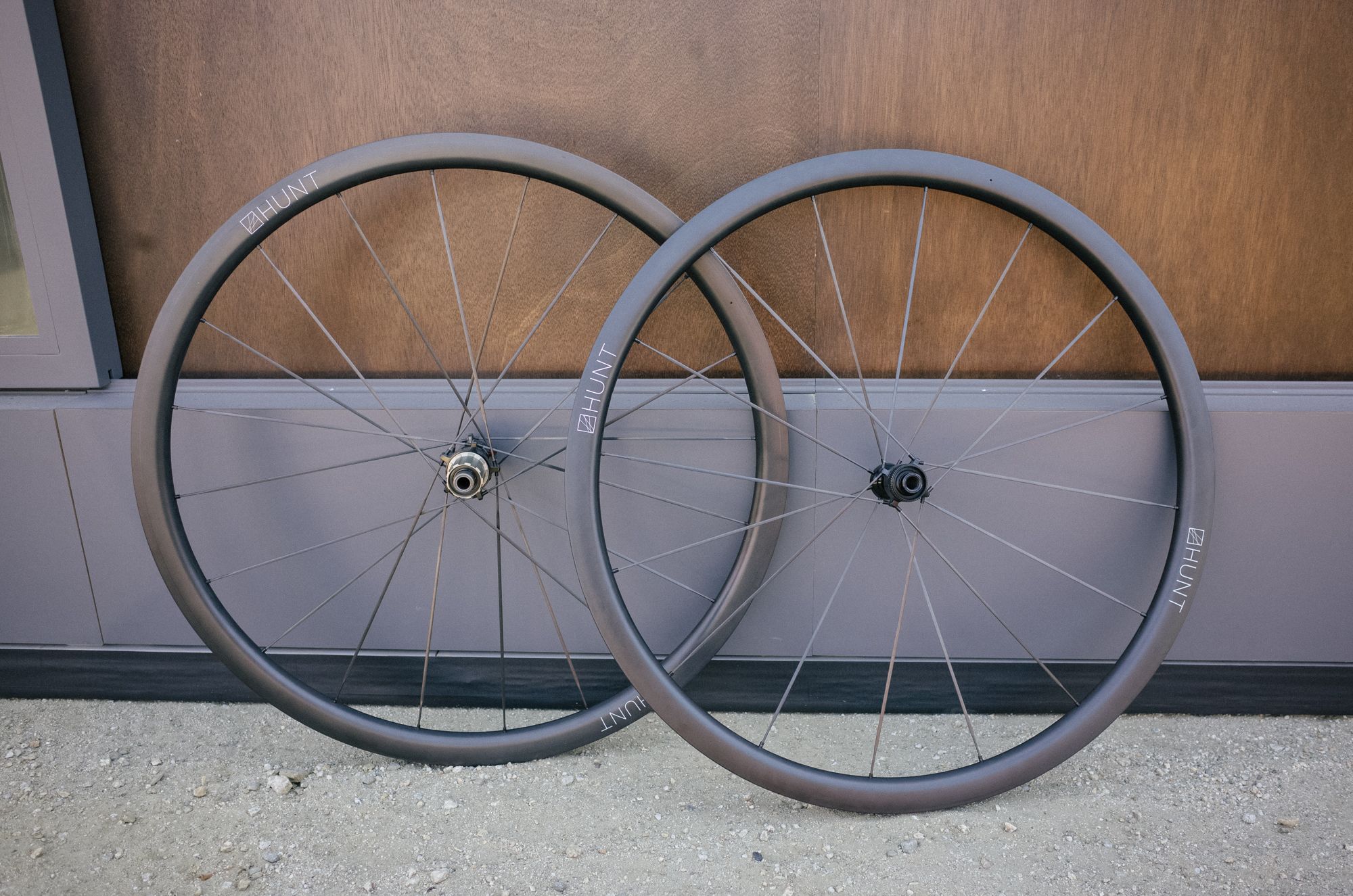 Hunt Wheels – 32 Aerodynamicist UD Carbon Spoke Wheelset
Hunts yet to be released wheelset is the companies first foray into road hookless rims. It's also the companies lightest road disc wheelset at roughly 1200 grams. It was developed based on a request from Team Qhubeka NextHash for a wheel suited to the toughest mountain stages in the World Tour. It's still up in the air if these wheels see World Tour action next season but riders who want lightweight wheels will hopefully be able to get their hands on these early next year.
Vittoria – Syerra Down-Country Tire 
I guess down-country is going to be a thing now. Regardless of what I think of the branding the new Syerra tire from Vittoria looks like a really interesting option for riders that don't want to sacrifice grip but also don't ride tires that weigh in excess of two pounds.
---
—Matt Phillips' Highlights—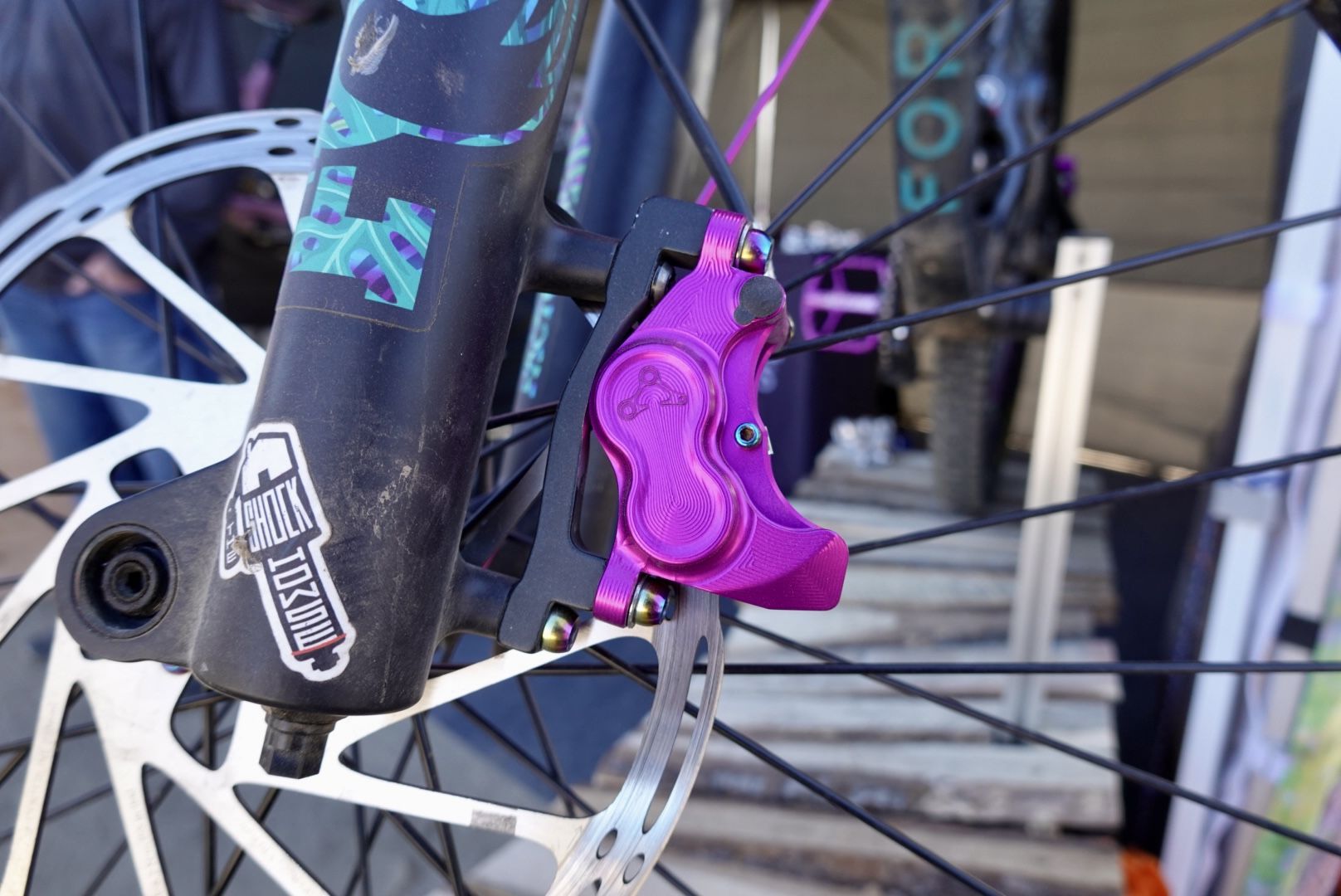 Cascade Component – North Fork Calliper 
The North Fork is an upgrade calliper for SRAM's Code brake system. This machined in the USA calliper provides 20-percent more braking power—thanks to increased piston surface area—and increased heat dissipation compared to the stock Code calliper with the same rotor size. The altered calliper-to lever-piston ratio does change lever feel slightly but based on my first-person squeezing experience, and this setup still feels crisp and responsive. The North Fork calliper uses the same pads and SRAM's drip-free Bleeding Edge system as the stock Code calliper.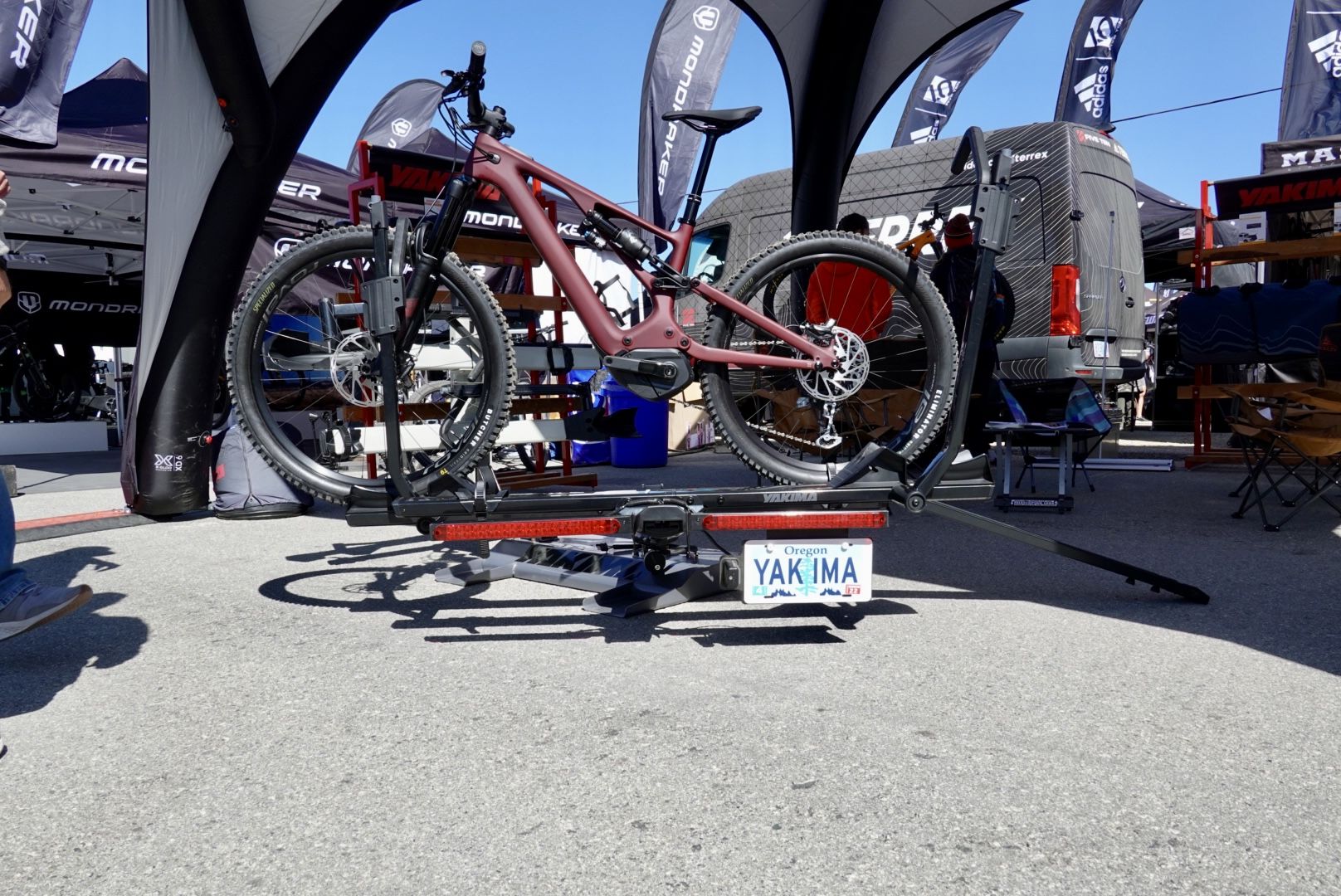 Yakima – Stage 2 
Yakima made the new Stage 2 rack—available mid-November—for e-bikes. With a 27kg per bike weight limit, wide tire compatibility, and fitting up to a 1 300mm wheelbase, it'll haul even the burliest E-enduro bikes. It's shown here with the accessory ramp, which lets you roll—instead of lift—a bike into the rack while the light and plate kit lets drivers see where you're turning and, hopefully, keeps the cops from pulling you over for an "obstructed" plate. It'll come in versions for a 1 1/4" hitch (two bike only) or for a 2-inch hitch (compatible with a two bike add-on).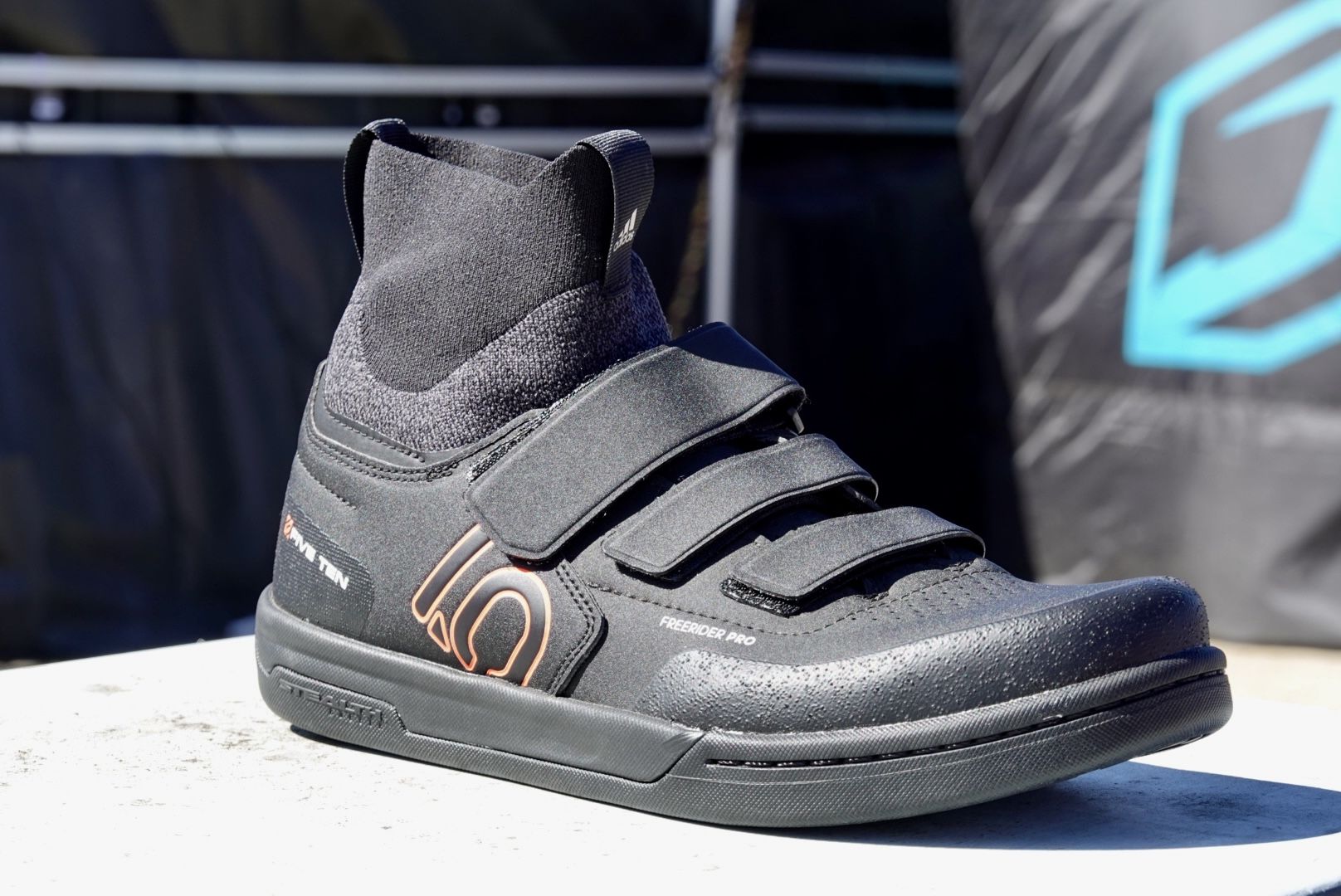 Five Ten – Freerider Pro Mid VCS 
This shoe uses the same sticky rubber sole as the benchmark Freerider Pro lace-up flat-pedal shoe but adds a knit cuff—with inboard D30 ankle bone protector—to keep out debris and fast 'n easy hook and loop three-strap closure. Because it's essentially a Freerider Pro, it's almost guaranteed to be amazing, though the shoe does look a bit orthopaedic.
---
—Tara Seplavy's Highlights—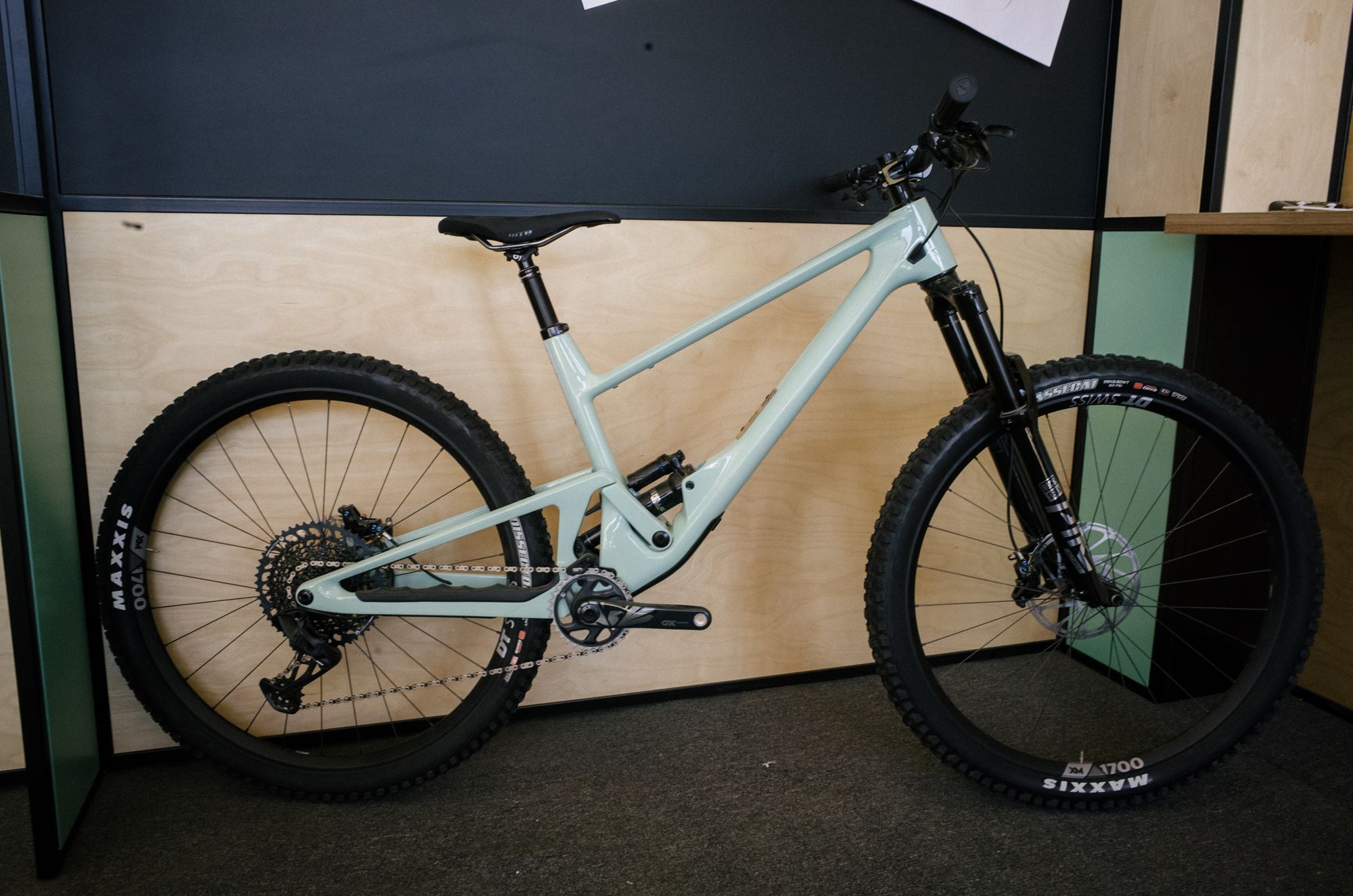 Scor
Seeing the new Scor 40/60 got me irrationally stoked. A new trail bike from the team at BMC is super clean and super practical. The frame can swap between 140mm and 160mm travel by changing out the rear shock and moving around flip chips in the link (you should also change the fork out too). Geometry looks very sorted, it comes in trendy colours, and pricing is sorta reasonable by 2021/22 standards. Plus, the frame storage has a spare derailleur hanger tucked inside, too. There is also an e-bike version with the same clean design and geometry that closely matches the analog bikes; oh, and the pricing does not start in the six-digits. The 40/60 is due to hit dealers at the end of the month.
Bimotal – Elevate
When you hear the words 'e-bike conversion kit', your mind probably thinks about a rats nest of wires, questionable engineering decisions, and checking if your health insurance is paid up before you take it for a test ride. The new Elevate system from the San Francisco start-up Bimotal is looking to change those perceptions. The Elevate is a tidy, 2.75 lb. 750W motor that mounts up to your bike's rear disc brake mount (PM or IS). Combine the motor with a rotor with gears on it and it transforms your bike into an e-bike. Neat!
Giro – Blaze 

Giro first showed off the Blaze last year, but due to pandemic-related supply chain issues, they are finally now becoming available for everyone to buy. These SPD winter shoes have a weatherproof outer, lugged sole with rubber designed for lower temps, and mounts for toe spikes. They have a claimed rating down to seven degrees below zero, so these should be useful Highveld winter riding. I look
---
—Even More Sea Otter Gear And Tech—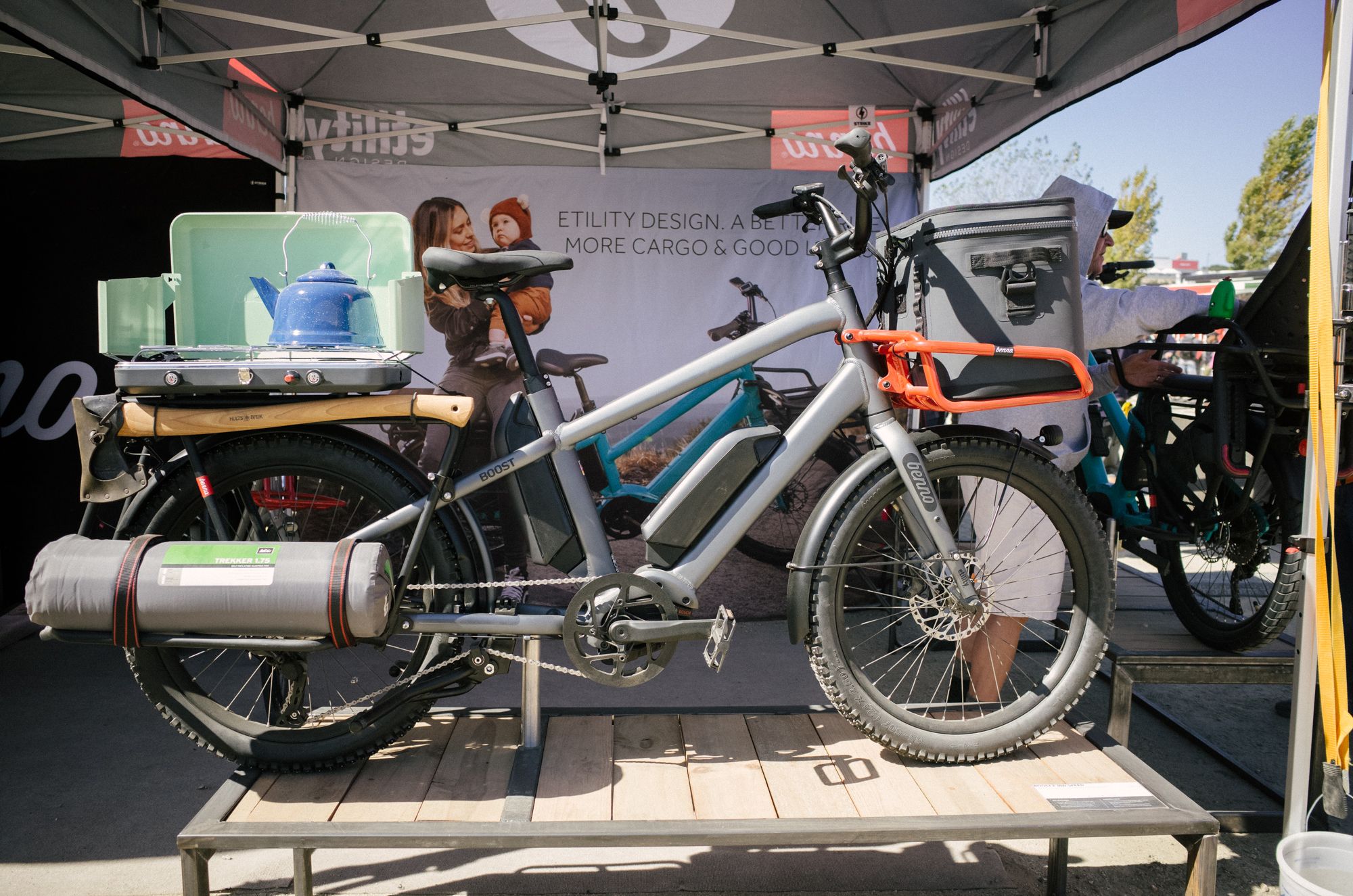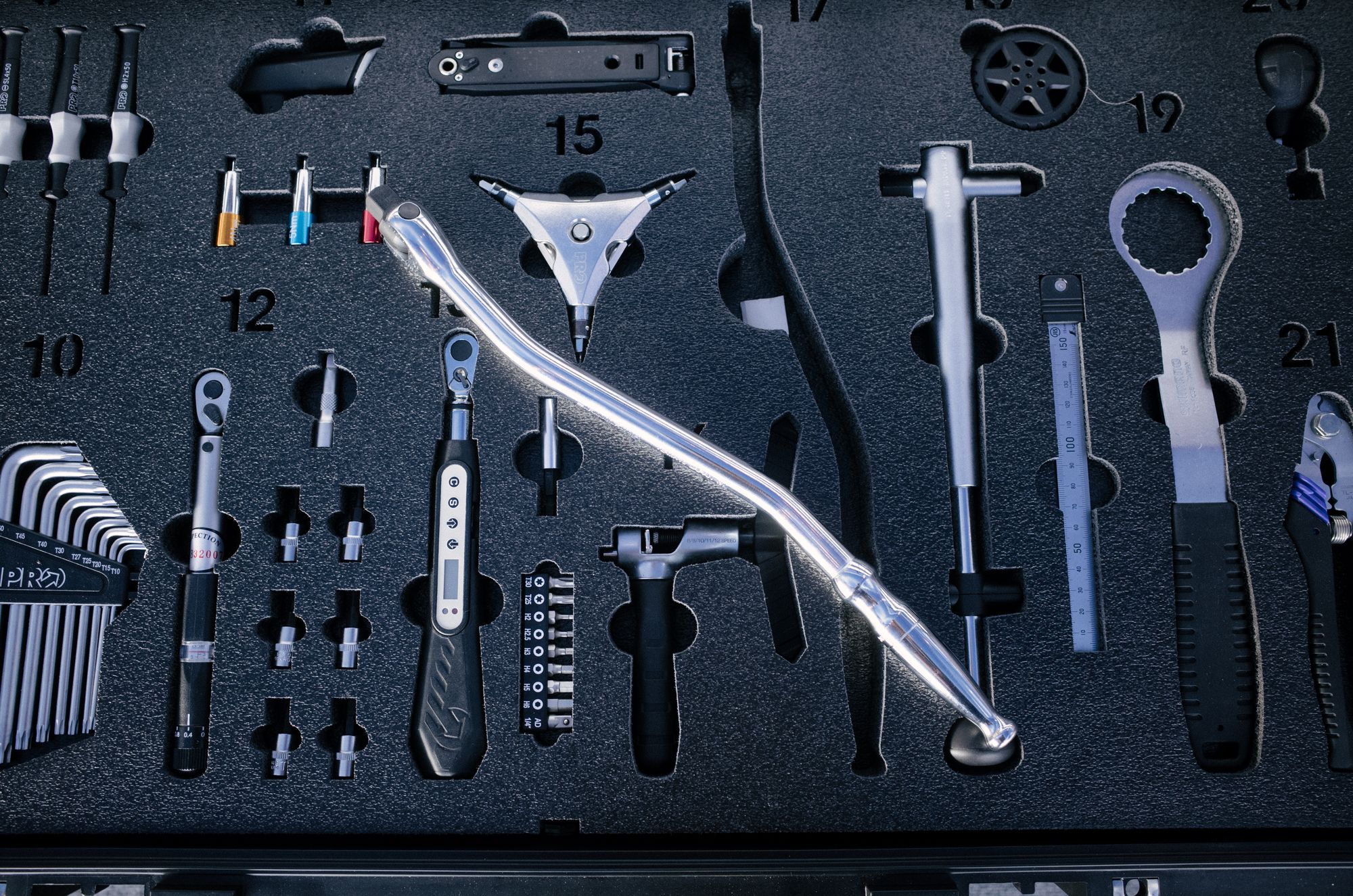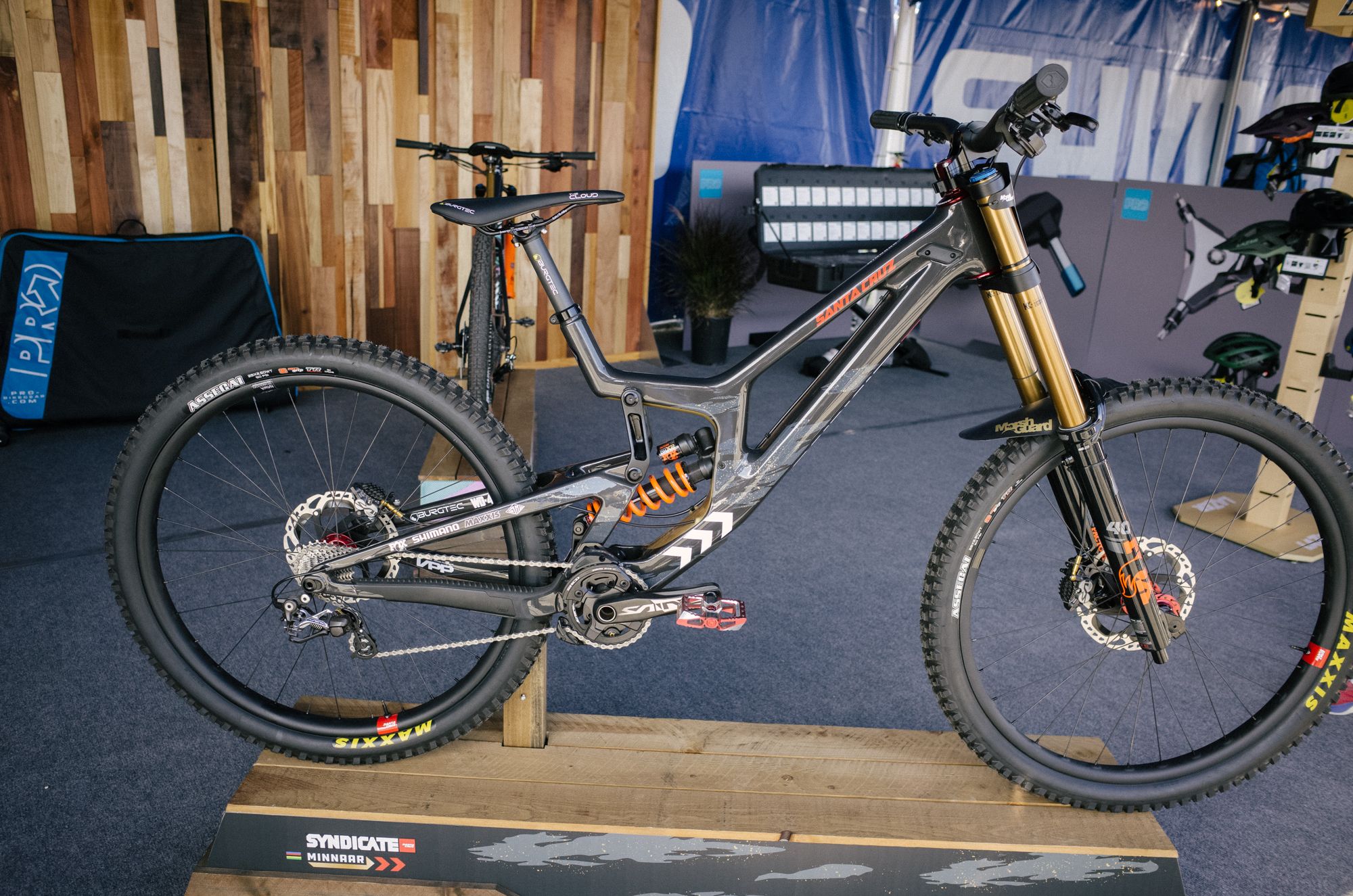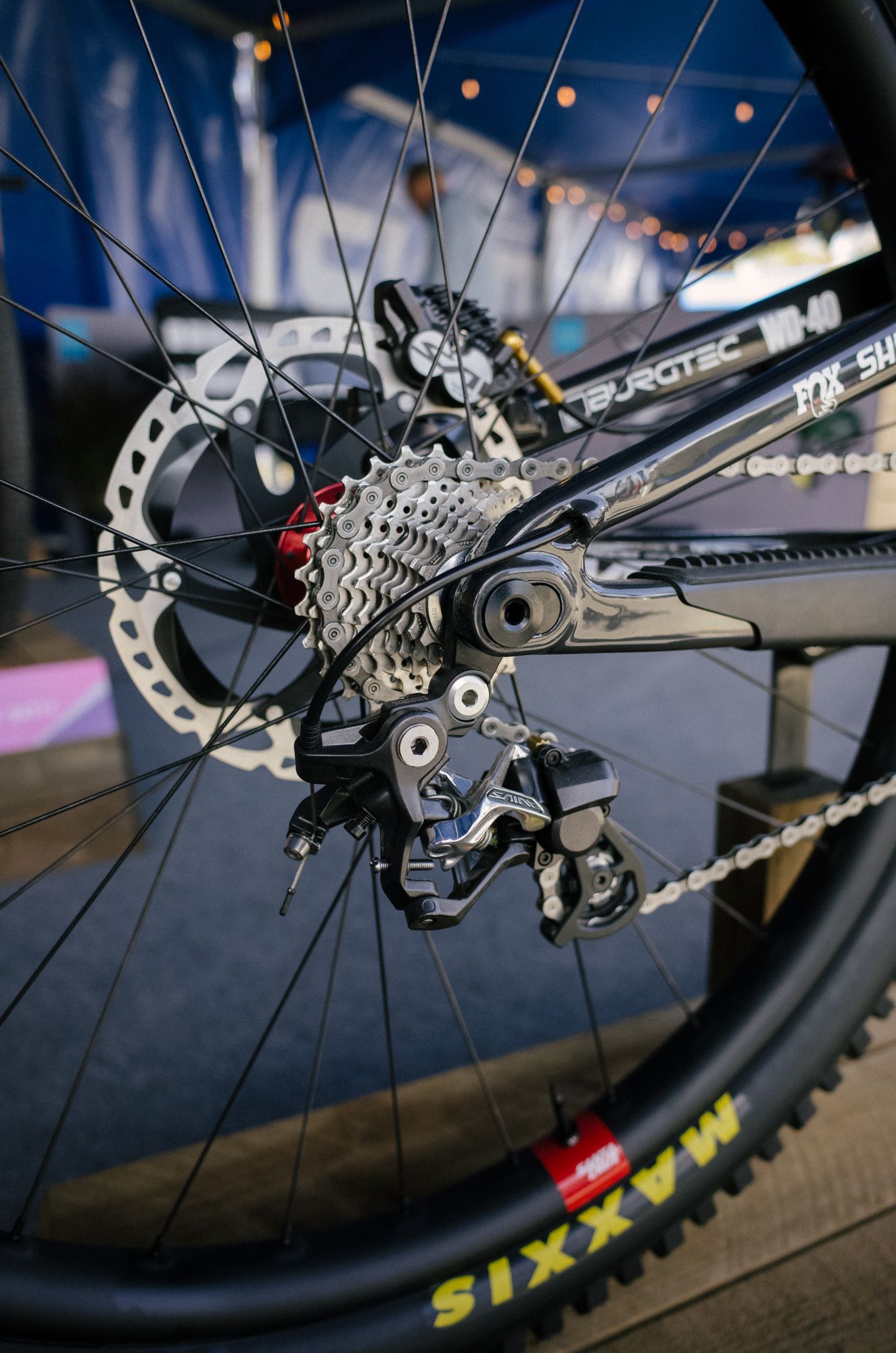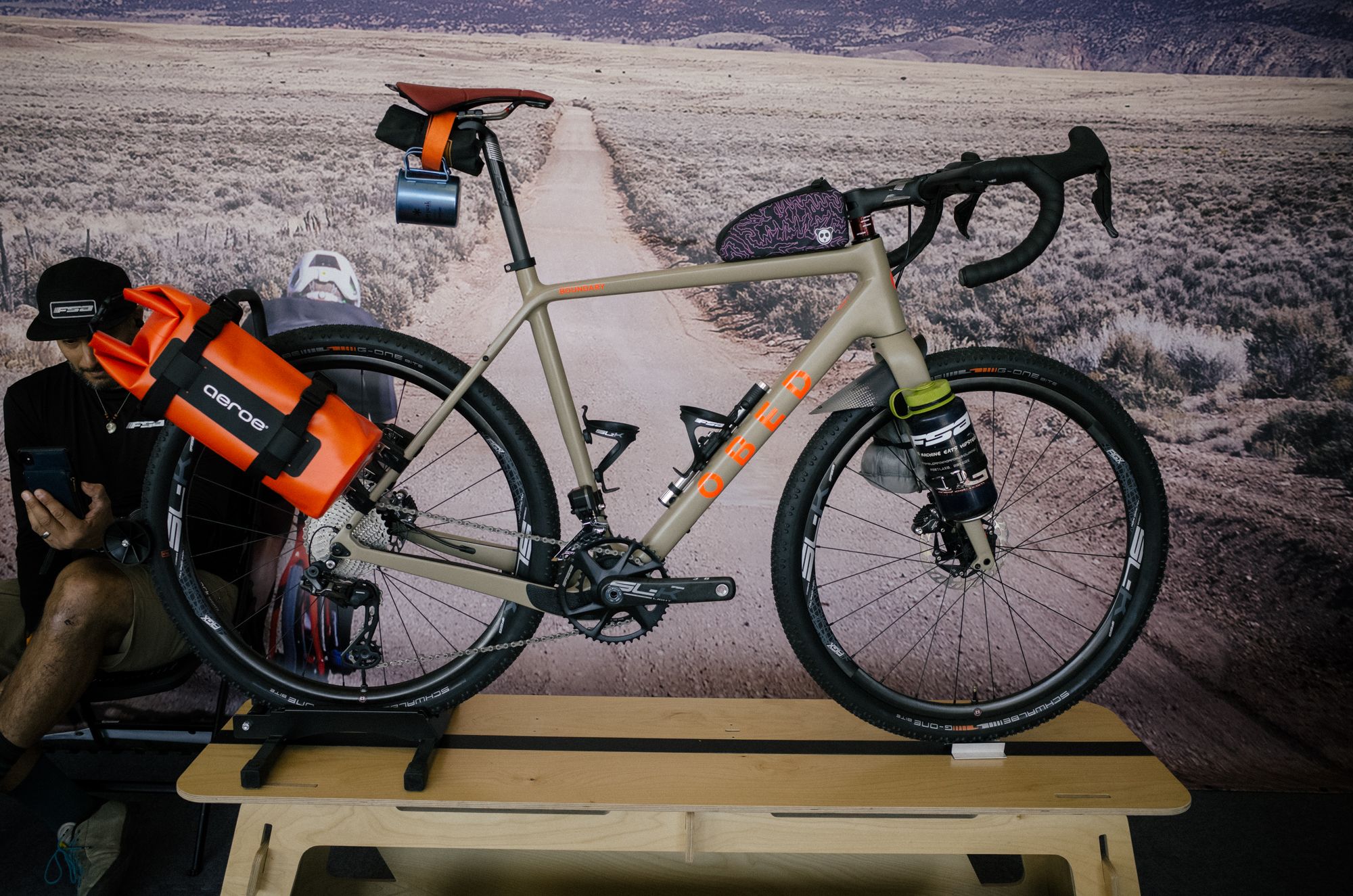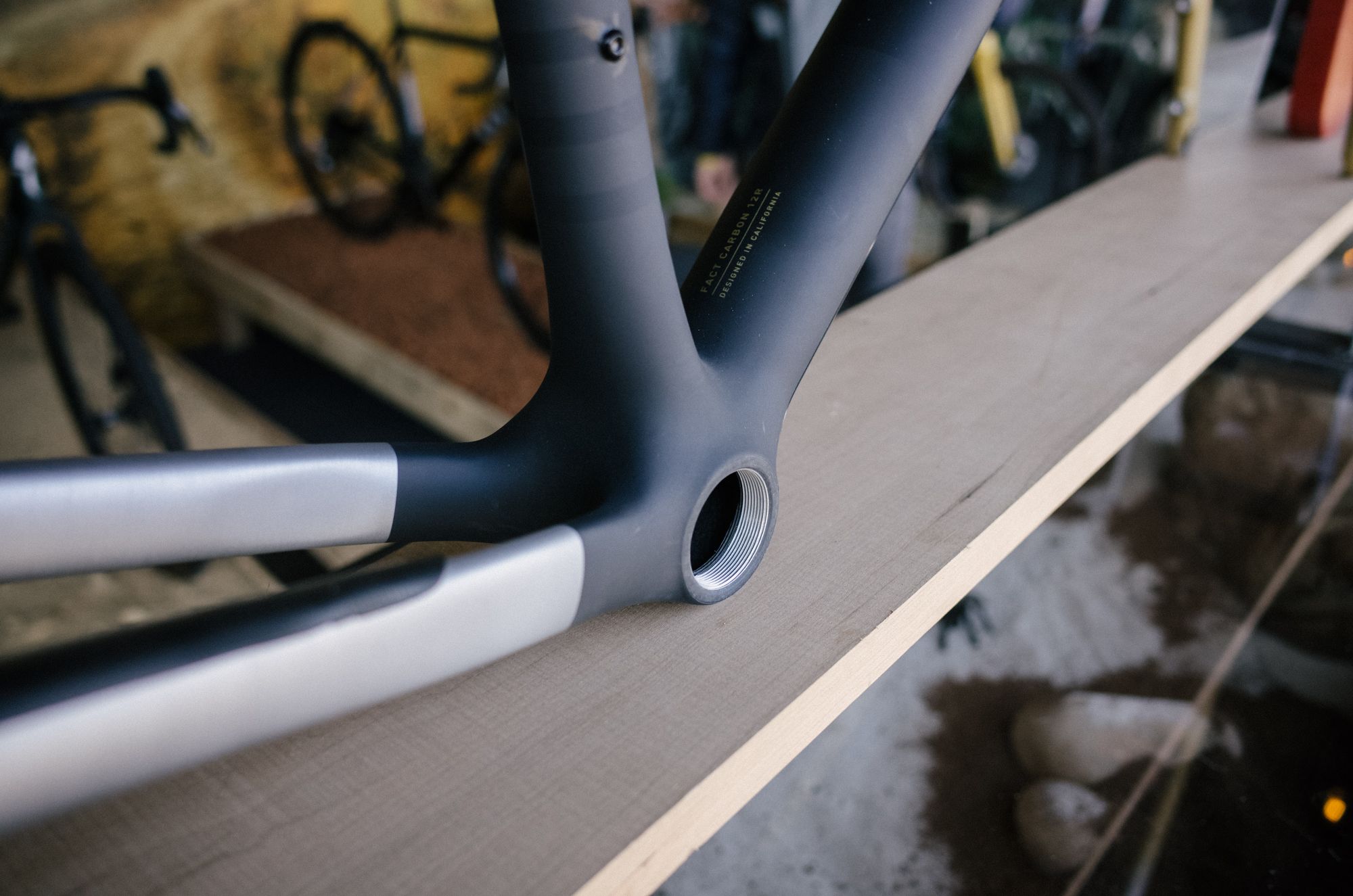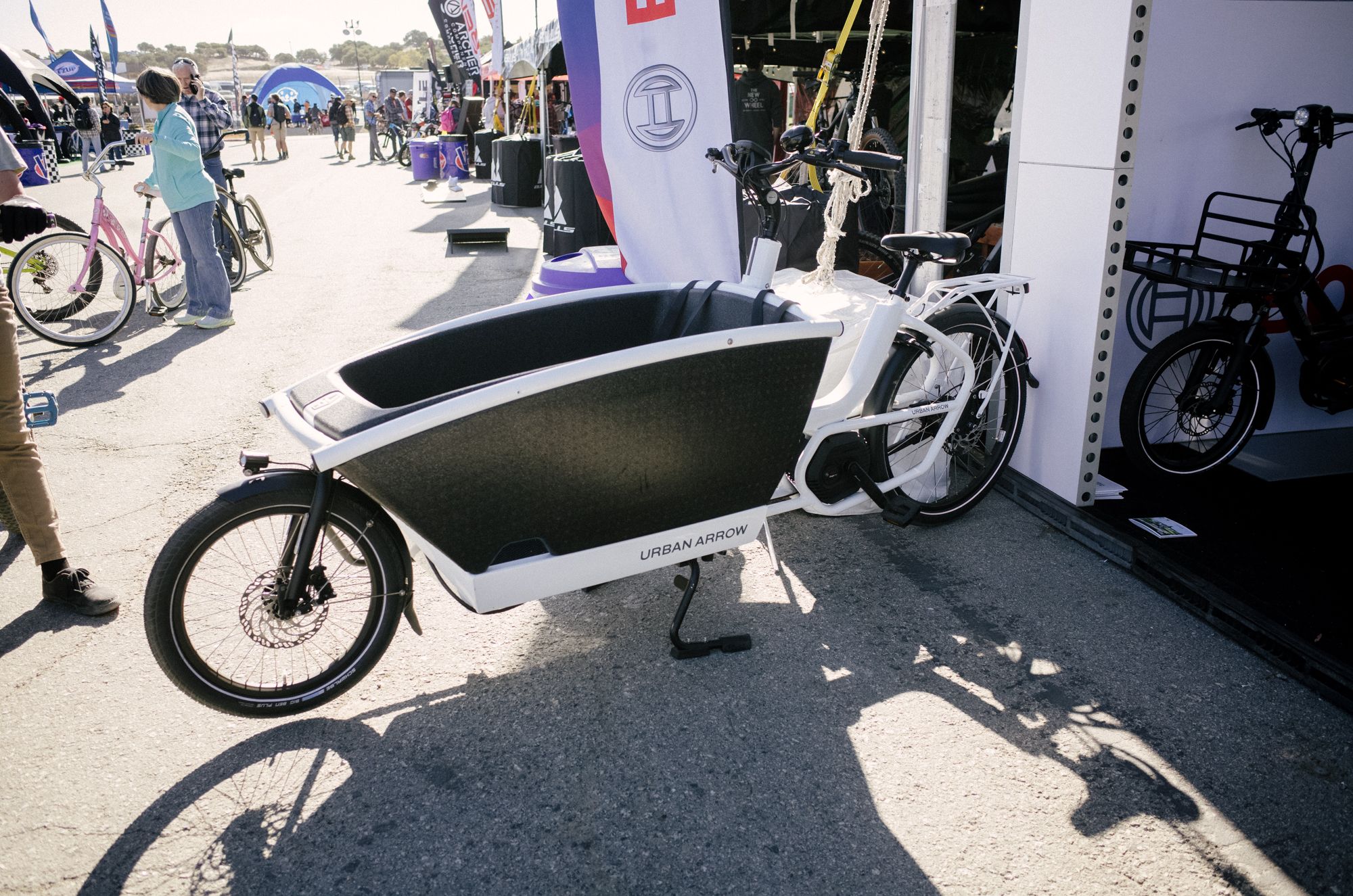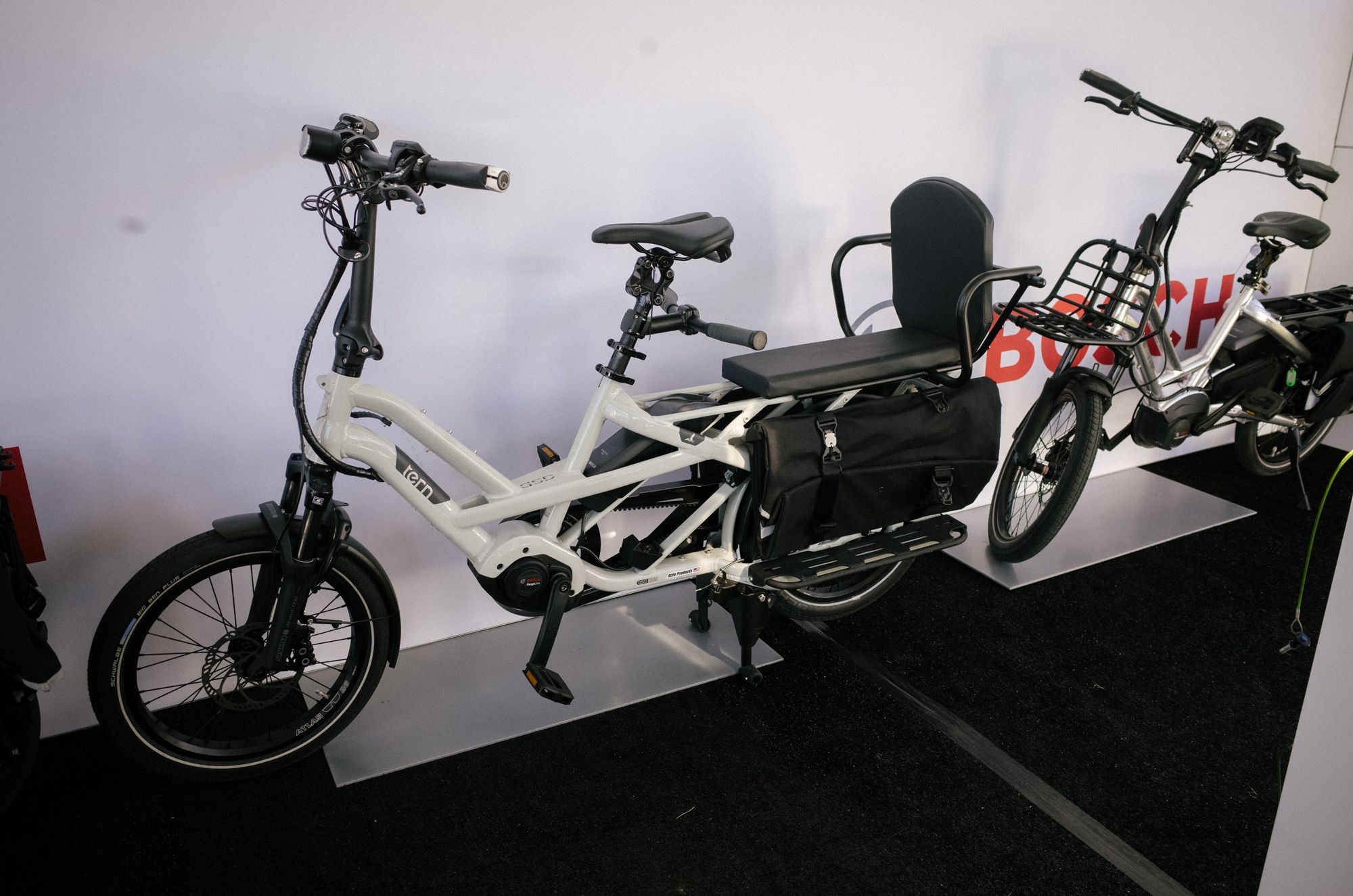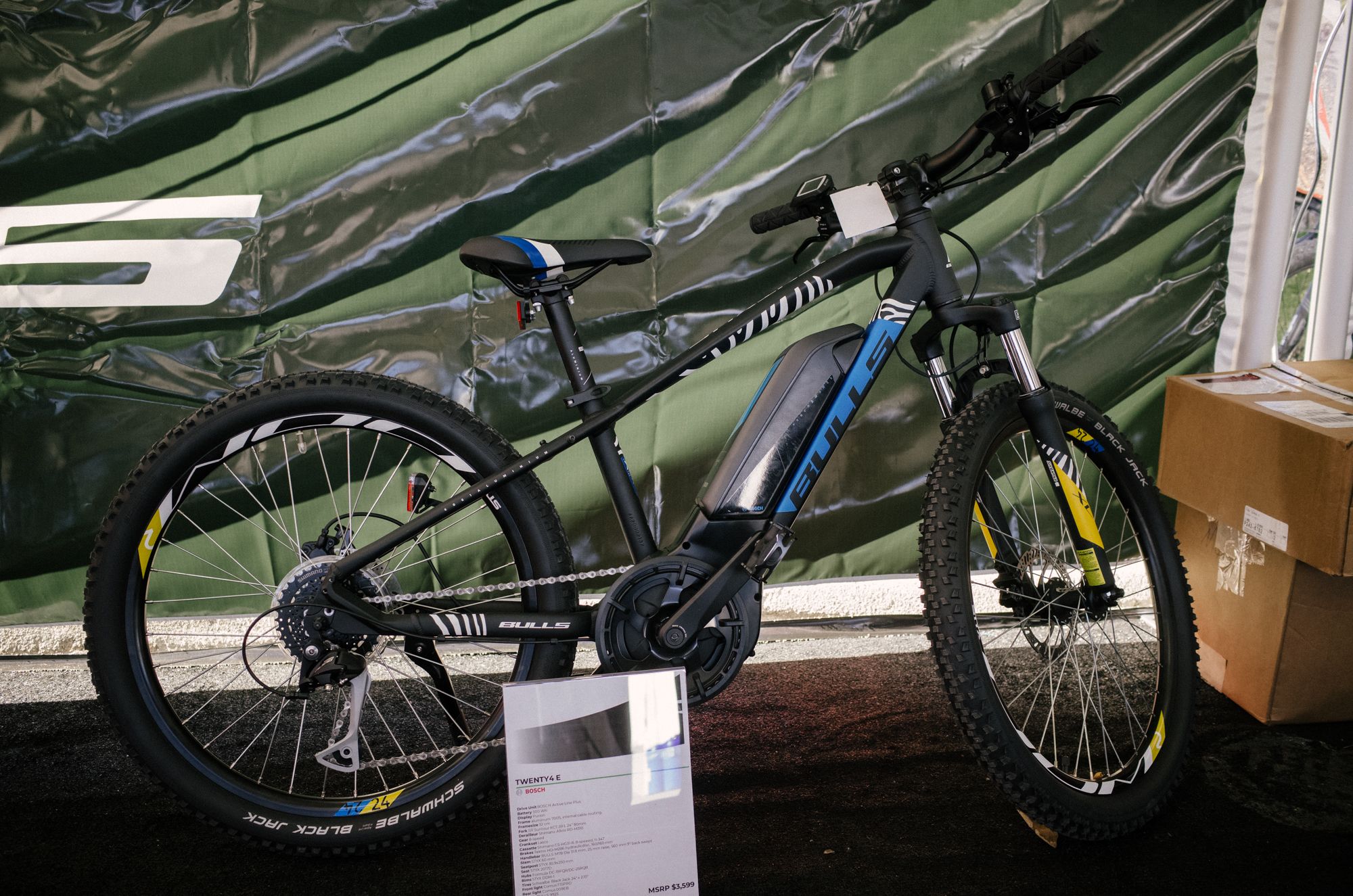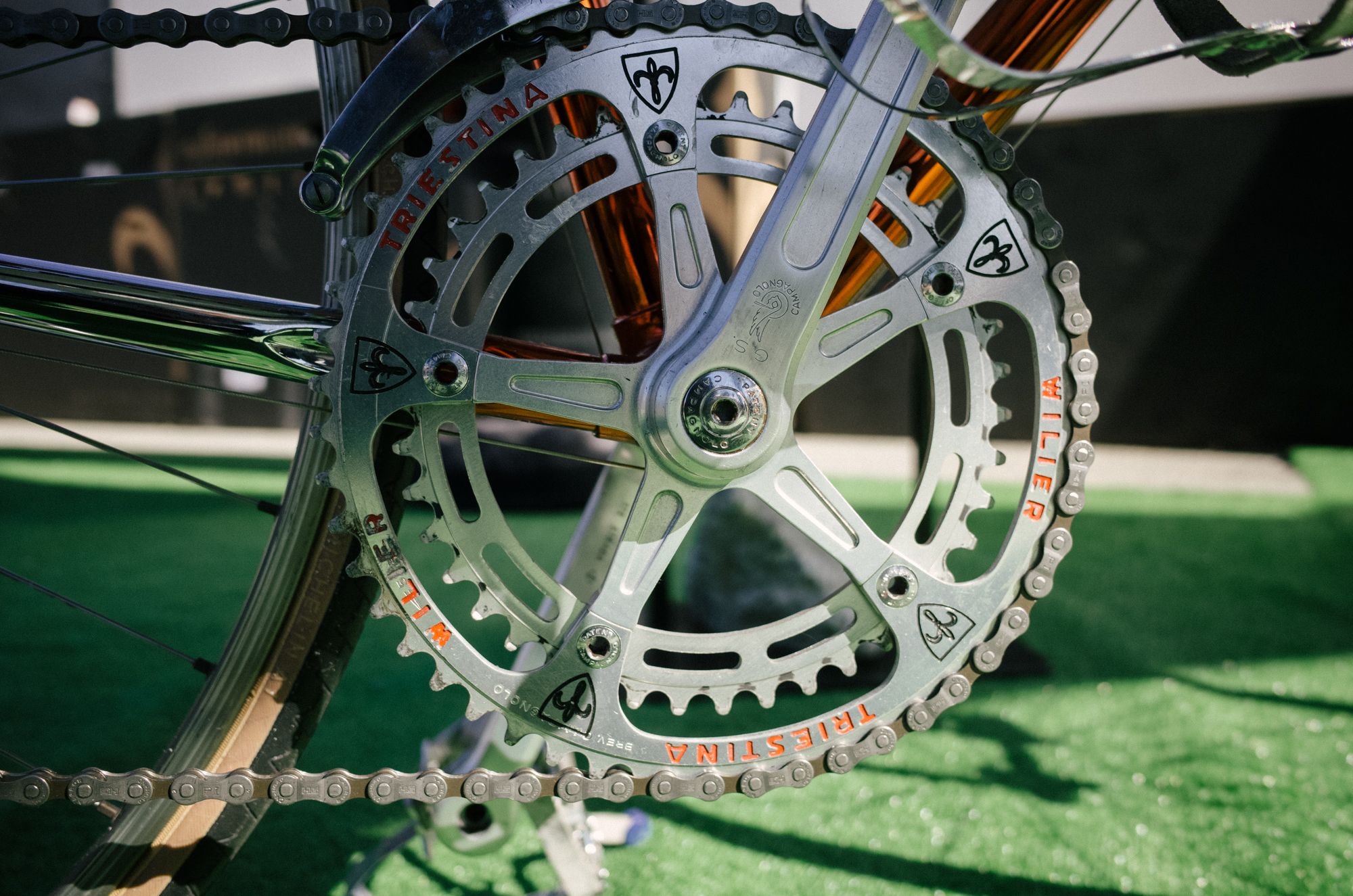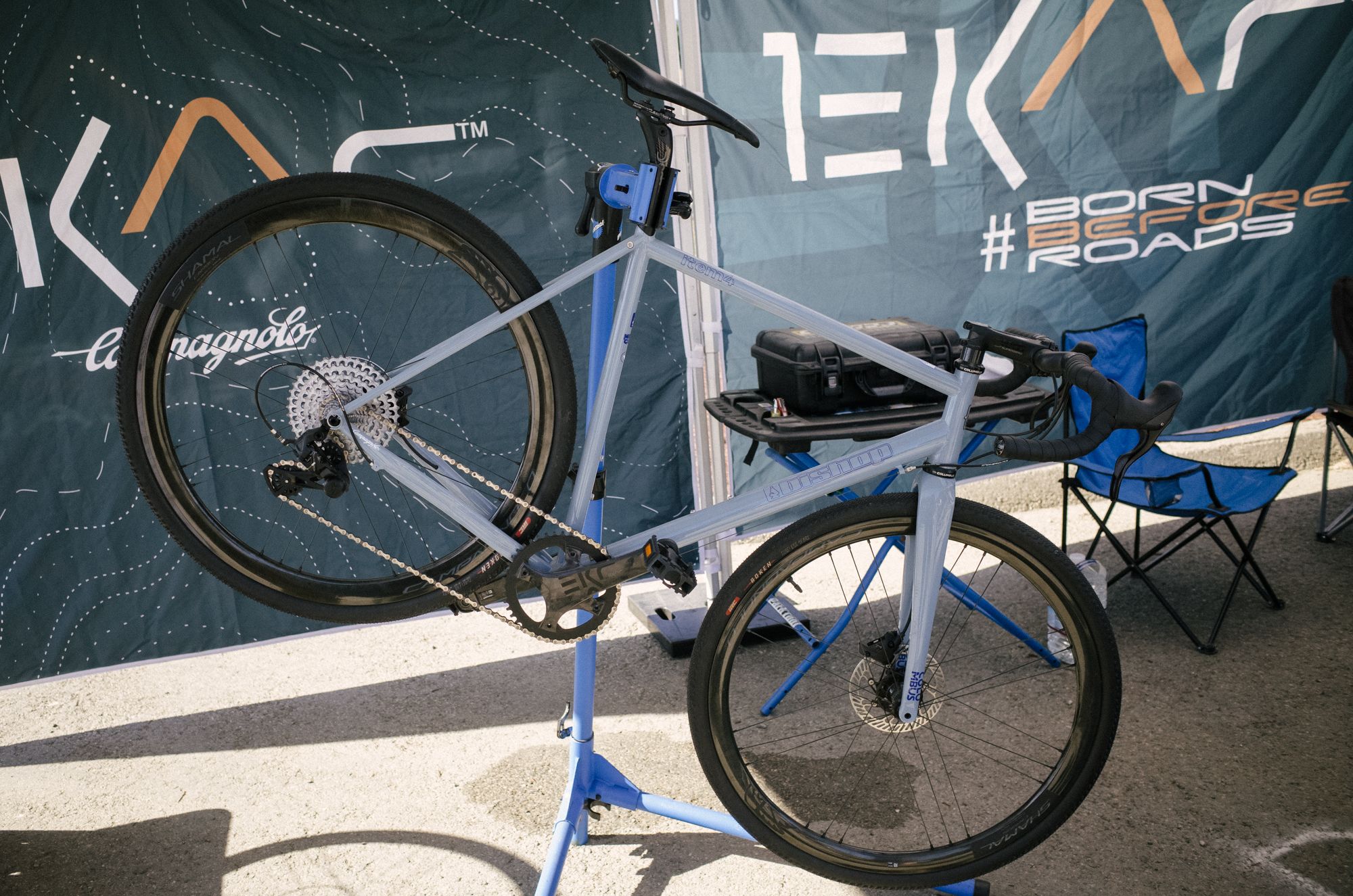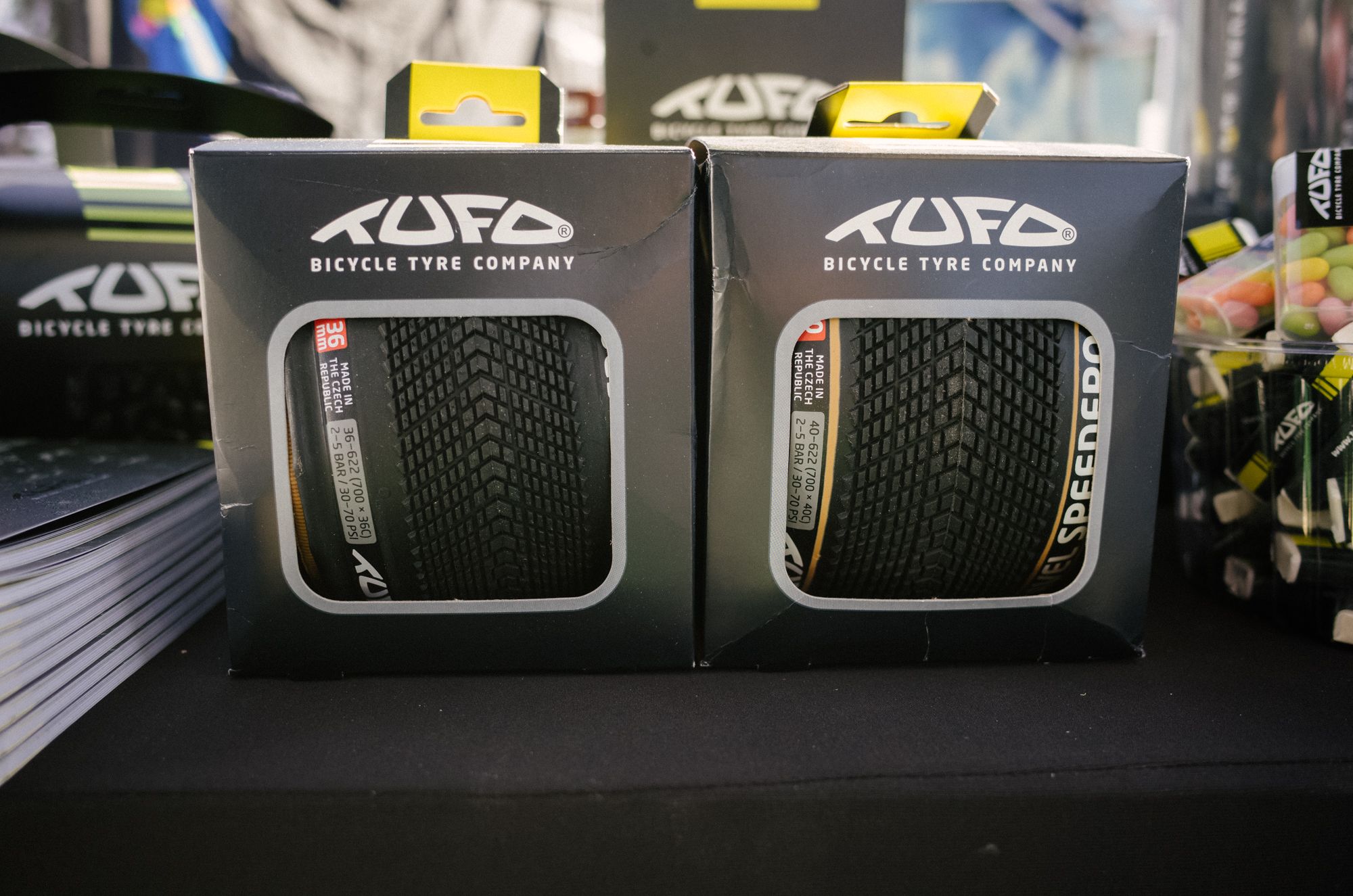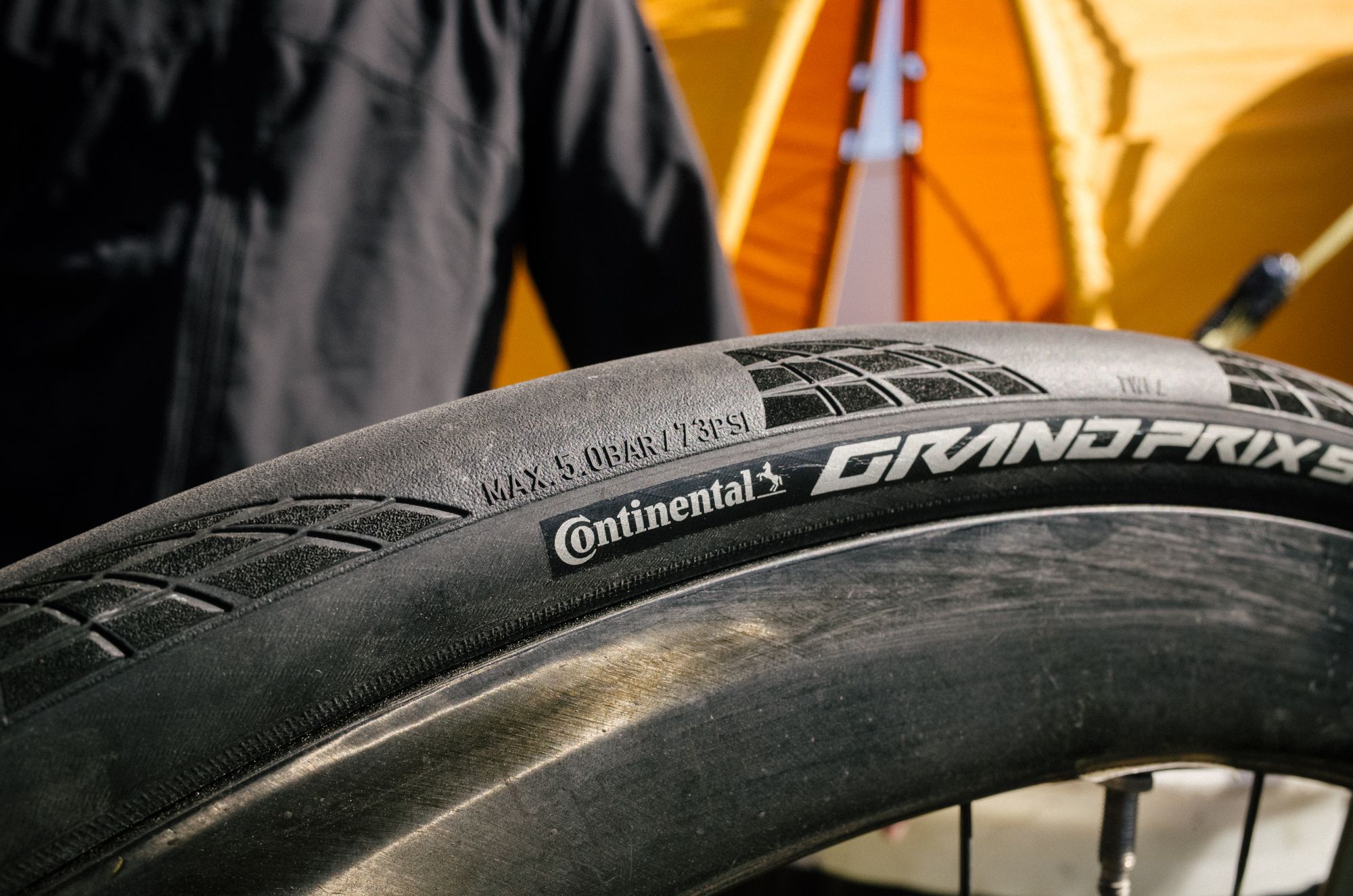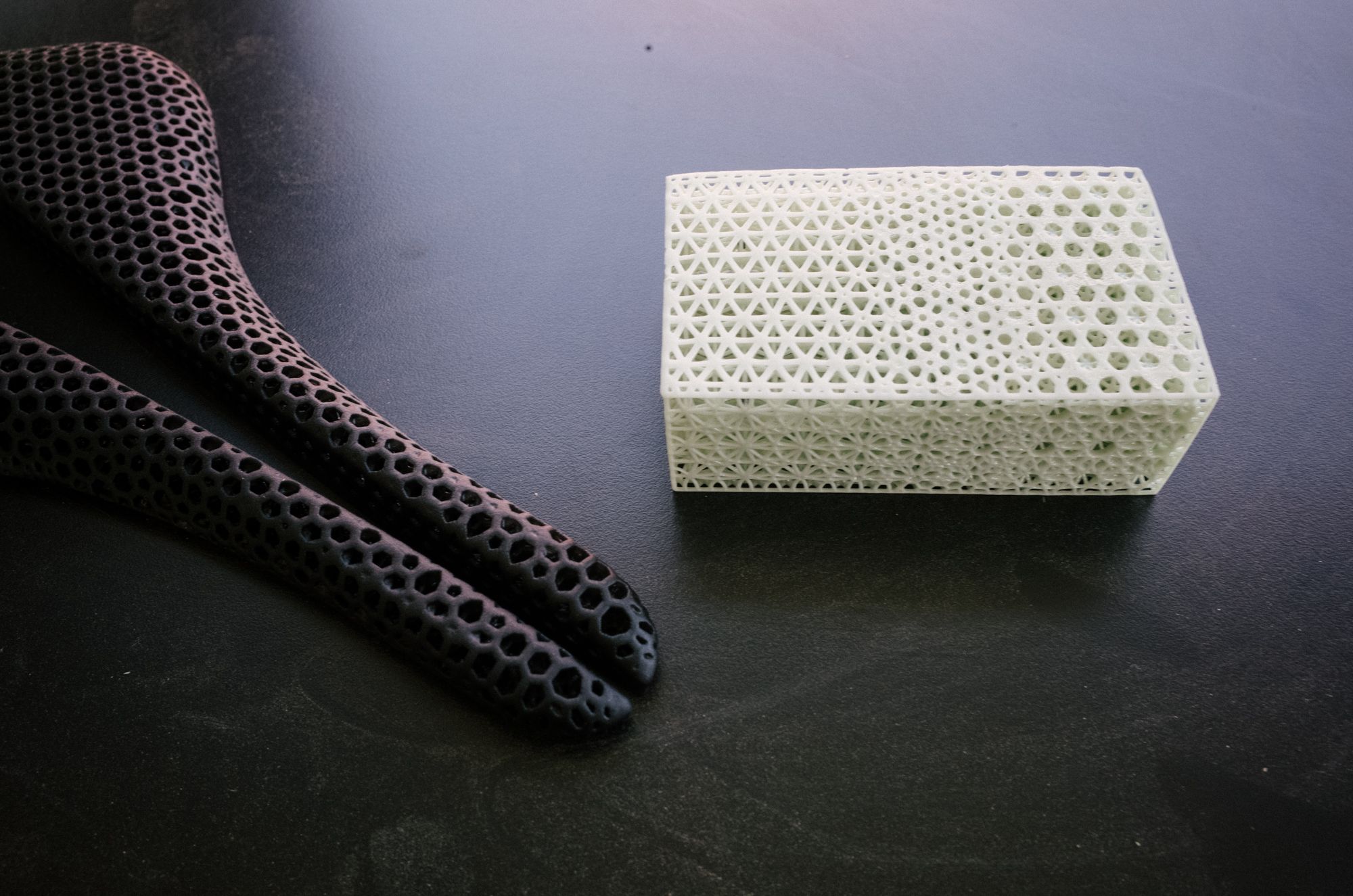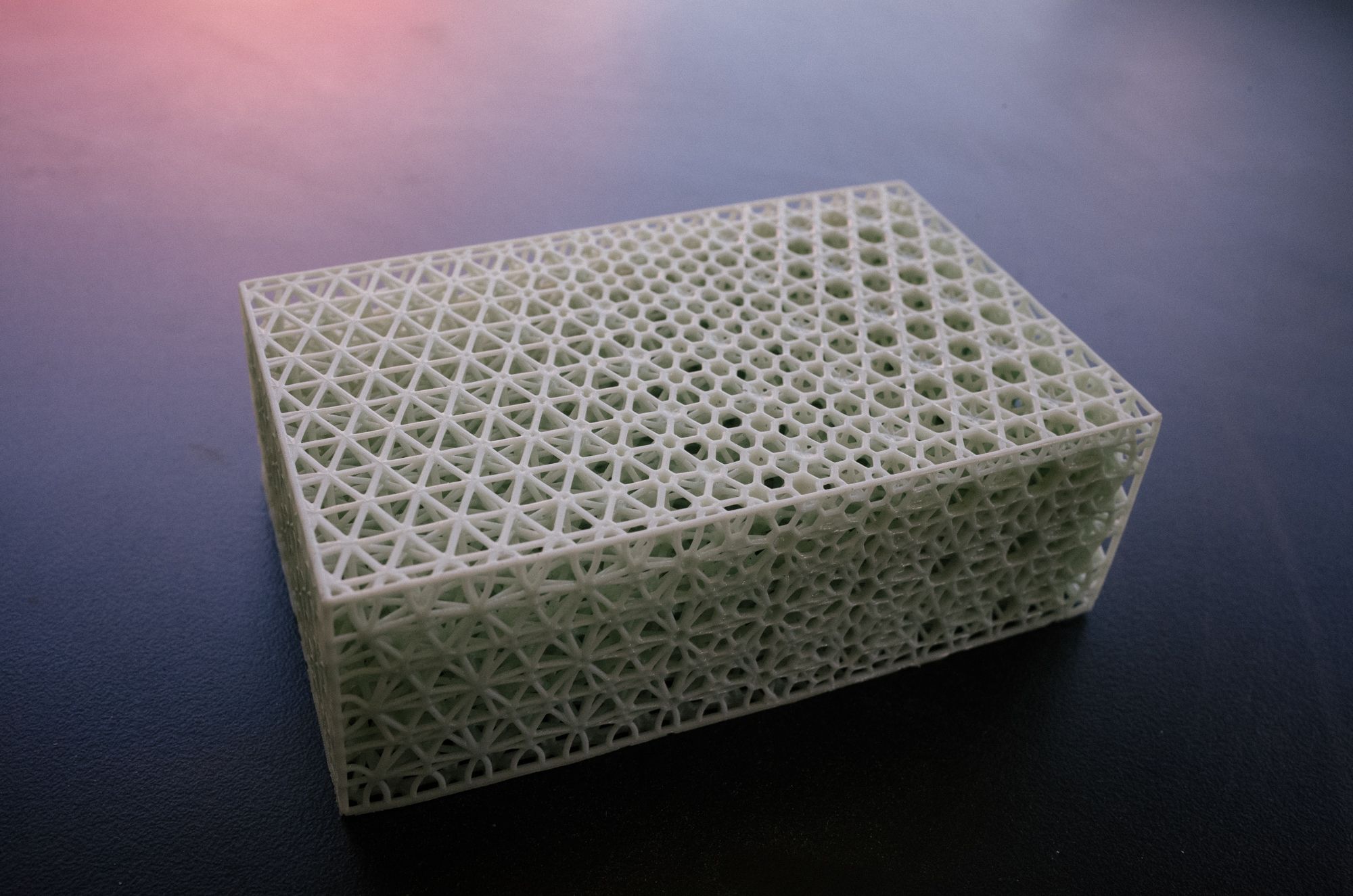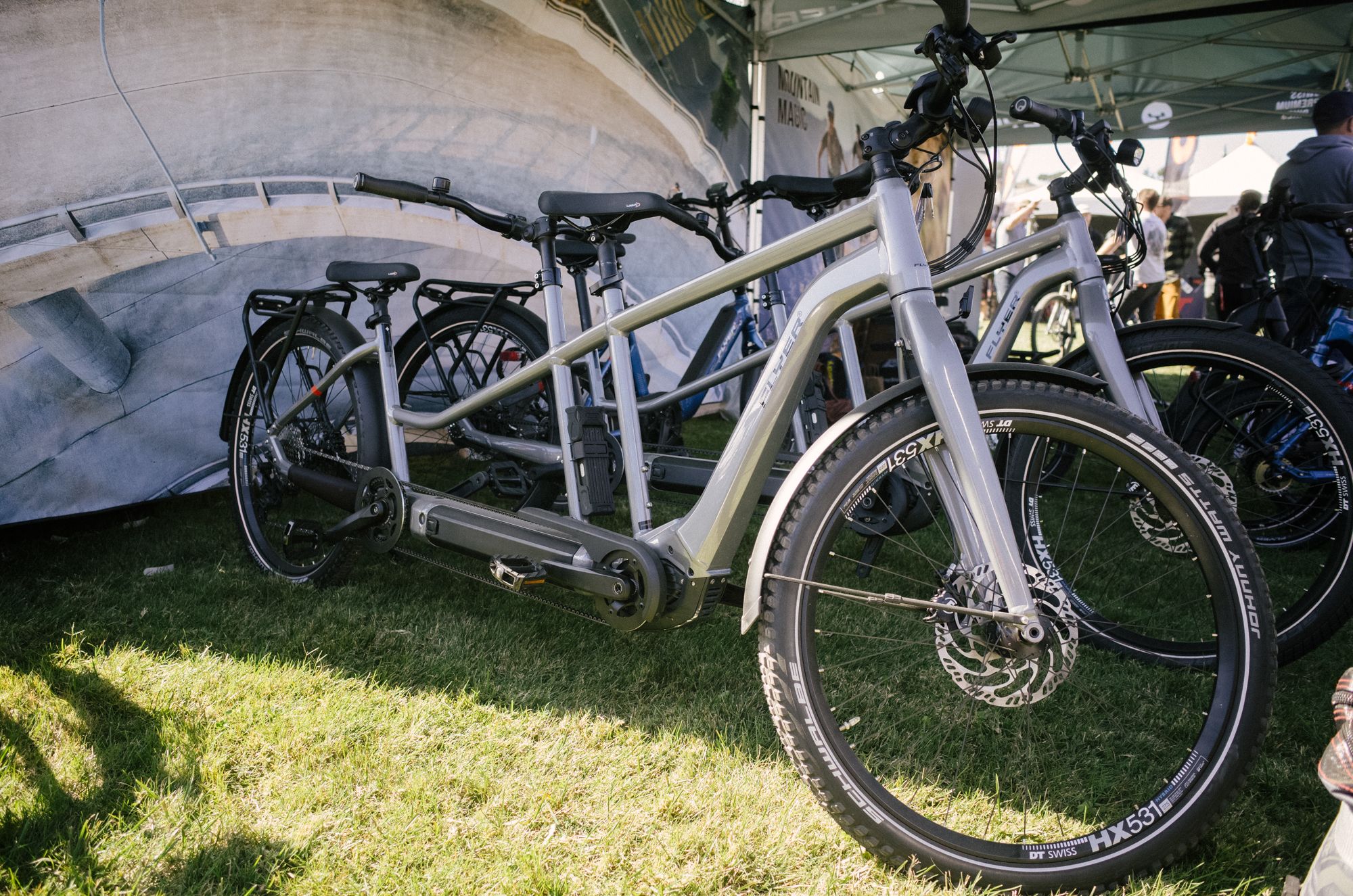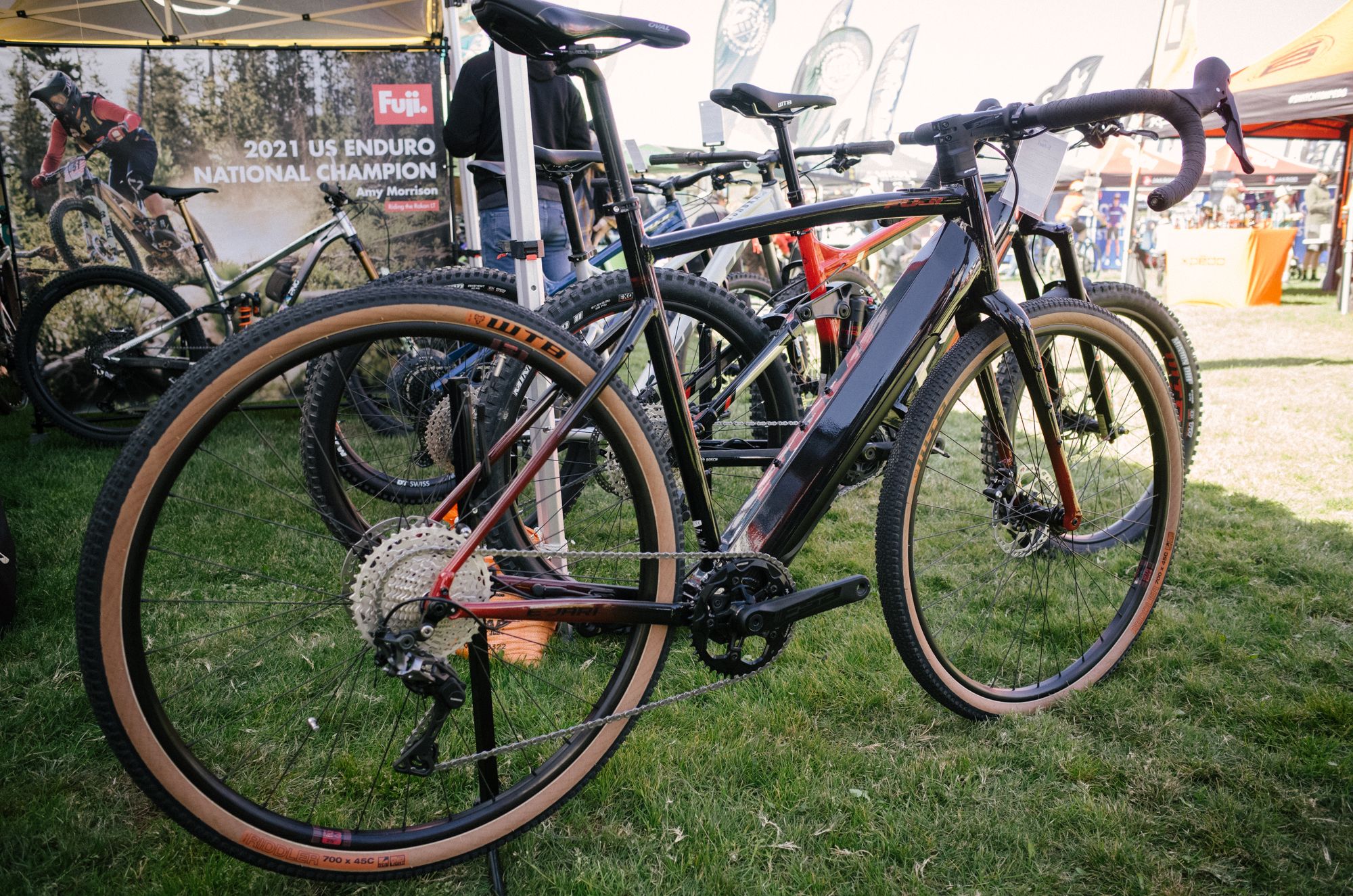 READ MORE ON: future tech new stuff sea otter tech trends